Nuru Massage – Must more than just pleasure
liam
Nuru massage, a type of seductive massage that originates from Japan, has recently gained a wide following. Nuru massage is known for its immersive, therapeutic properties, and it uses a unique gel that adds to the immersion.
Nuru is a Japanese term that translates to "slippery," which is appropriate for this sort of massage, based on the specific qualities of a specially made gel. This gel, known as Nuru gel, is the defining feature that distinguishes Nuru massage from other treatments.
Nori, a type of seaweed which is not only harmless for your skin but also nutritious, is the main ingredient used to make Nuru gel. A sticky, water-based solution is made by combining dried and powdered nori seaweed with additional all-natural components including chamomile and azulene. As a consequence, a very slippery material that lacks flavour and colour is created. The ultimate lube experience without all the mess.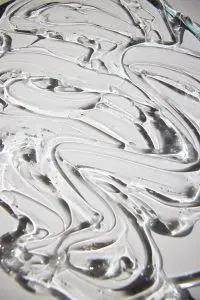 The use of Nuru gel has several positives. It is firstly great for the condition of your skin. A variety of skincare advantages are provided by the Nori seaweed ingredient, which is abundant in minerals, vitamins, and antioxidants. Nuru gel can improve skin suppleness, cleanse and moisturise the skin, and level out skin tone with regular application. Second, it is good for all types of skin since it is hypoallergenic and free of synthetic smells and colours.
Additionally, the incredible slipperiness of Nuru gel makes it much simpler to perform the unique body-to-body technique essential to Nuru massage. Because of the reduced friction caused by this slipperiness, the masseuse may glide over the recipient's body and give a thorough, thoroughly soothing massage.
Having a nuru massage offers a unique sensory experience. The intimate atmosphere is both calming and exciting because of the slippery gel and the close physical naked touch. It establishes greater intimacy with one's body and senses and stimulates many kinds of tactile feelings. Additionally, it has been said to reduce stress, relax muscular tension, and improve general well-being, simulating the advantages of more conventional types of massage such as Sensual massage or Tantric massage.
The fundamental concept of Nuru massage, which emphasises relaxation, pleasure and human connection, is one of the factors that makes it a perfect adult massage experience. This Japanese-inspired massage method celebrates sensuality, tenderness, and respect for one another. The recipient's comfort and delight are given the highest care during the whole procedure, including the preparation, application, and body-to-body approach.
Nuru massage promotes emotional well-being in addition to its physical benefits. It creates a great sense of trust and respect between the masseuse and the recipient because of how private it is. It offers a setting in which one may let go of emotional tensions, which enhances one's capacity for serenity and relaxation. And opens up a world of pleasure.
In conclusion, Nuru massage is a pleasurable massage experience with its distinctive gel. The carefully developed Nuru gel gives the massage its distinctive slickness and extra skin advantages, setting it apart from other adult massage therapy techniques. Nuru massage is a great option for people looking for a unique yet genuinely enjoyable relaxation experience due to its emphasis on sensuality, intimacy, and mutual respect, as well as its many health advantages along with pleasure and your choice of either a happy ending or full service. You can read all about our Nuru Massage Soho and get booked in for your relaxing but satisfying Nuru massage with us.